The Happy Coconut is a pop-up running for one weekend only, from Thursday 13th until Saturday 15th of November at Cornercopia, 65 Brixton Village Market, SW9 8PS. We would love to see you there (bookings are recommended)!
To book lunch (12pm to 2pm) or dinner (6.30 – 9.30pm) for any one of the three days, please email me on yohini.nandakumar@gmail.com with details of the desired time, day, number of people and any allergies.
If you have any questions or need to change/cancel a booking then please also let me know on yohini.nandakumar@gmail.com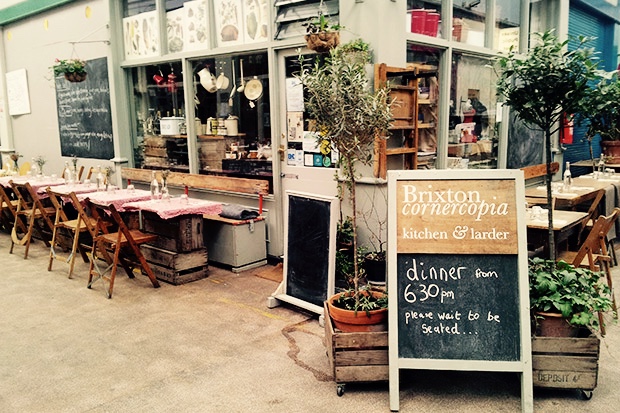 COOKSMITH'S THE HAPPY COCONUT
Proposed menu is entirely wheat-free
*******************
– Rice paper parcels of Asian greens with a warm coconut lime dip £5
– A selection of soy marinated chicken served with fresh satay sauce £5.60
*******************
– Classic laksa with roast chicken, prawns and cockles, served with a side of our house chilli sambal £11
– Aromatic laksa with ginger, aubergine and green bean, served with a side of our house chilli sambal £9.50
*******************
– Coconut cheesecake with poached caramel peanuts £5
– Hot Chocolate-Milo pudding with condensed milk ice-cream £5
*******************
Menu and prices are indicative, minor adjustments may be needed on the night.